Train up a child in the way he should go, and when he is old, he will not depart from it. Proverbs 22:6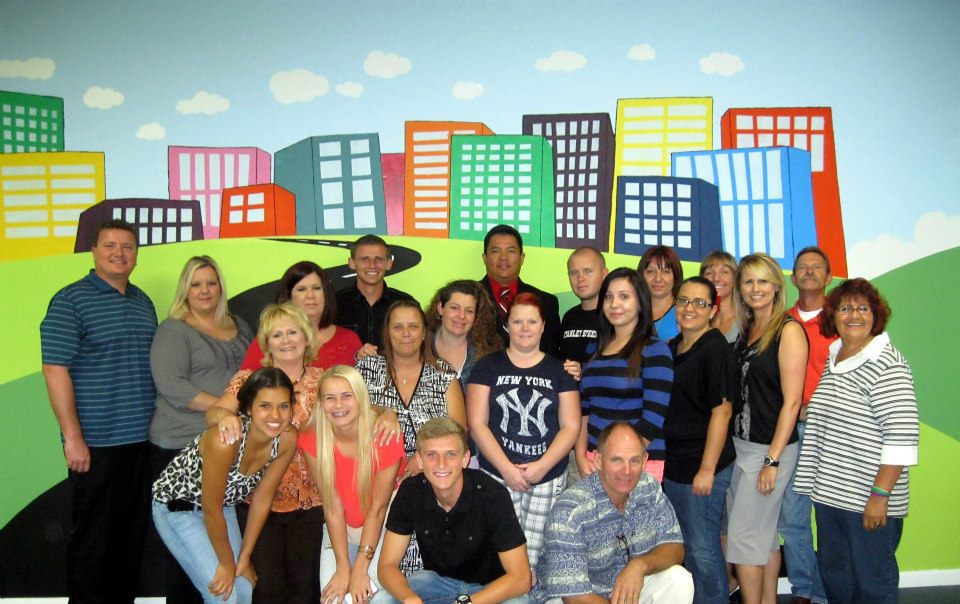 The Children's Church Staff
The ROCK Children's Church provides a Christian education for preschool through 6th grade. Services are held Sunday at 10:00 a.m. and Thursday at 7:00 p.m. We seek to lovingly guide and instruct our children so they share our church's mission.
3 Years to 5 Years

Children three through five year olds have an active, fun environment where they learn about respecting God, His Word, and others.
6 Years to 6th Grade

Children six years through 6th grade receive age-appropriate lessons that are centered on Biblical truths, reinforced with practical life application, and enriched by a craft or game.

Our Goal
Our goal is to:
Teach children that Jesus is the ONLY way, truth and life. John 14:6

Train up a child in the way they should go, so that when they are old they will not depart. Proverbs 22:6

Raise up children that will be earth changers and history makers. Romans 12:2

Encourage children to grow and develop to their maximum potential, teaching them who and what they are in Christ. Galatians 5:22

Instill Godly values and morals in their lives, enabling them to be a light to both the nation and the world. James 3:17
Health Guidelines
For the protection of all children and caregivers, please do not bring your child to Children's Church if the child is ill. If a child becomes ill while in Children's Church, the parents will be retrieved from the church service to care for child. Teachers cannot administer medication. Children who have experienced any of the following symptoms within the past 24-hours should not come to Children's Church: fever; diarrhea; nausea; vomiting; undiagnosed rashes or sores; on-going cough; runny eyes and nose; symptoms of childhood illnesses such as measles, chicken pox, mumps, influenza, strep throat, ring worm, pink eye, or head lice.
Children's Ministry Pastors, Chad and Belinda Barger, are available to answer your questions or assist you. To contact Chad and Belinda,

CLICK HERE

.