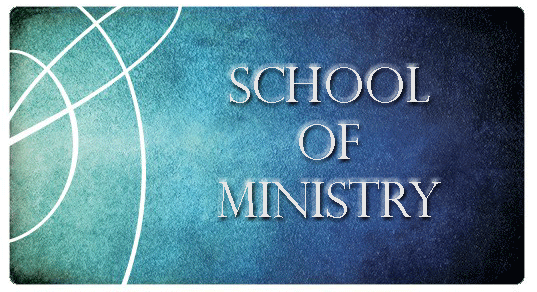 The curriculum consists of the 24 courses listed below.

Altar Counselors:
This course provides instruction on how to be an altar counsel, and enables you to train an army of men and women that will reap a great spiritual harvest around the church altar.
Basic Bible Survey New Testament:
This course introduces the Bible and discusses its translations and various versions. The course provides an outline for each book of the NT and teaches outlining skills for expanding these basic outlines into more detailed studies of God's Word.
Basic Bible Survey Old Testament:
This course introduces the Bible and discusses its translations and various versions. It presents an overview of Biblical history, geography, and life in Bible times. The course provides an outline for each book of the OT and teaches outlining skills for expanding these basic outlines into more detailed studies of God's Word.
Battle for the Body:
This course will make a careful evaluation of the strategies available to win the war against Satan in the battle for your body. You will learn to do battle for your physical body and to minister these truths to other wounded warriors in God's army.
Biblical Management Principles:
This course is an outline of management techniques that are necessary for good leadership. It reviews leadership qualities that God is looking for, such as, servanthood, and proper management techniques of the assets God gives the Christian.
Creative Bible Study Methods:
This course equips the believer for personal study of the Word of God. Students learn how to study the Bible book by book, verse by verse, and word by word. It includes biographical, devotional, typological and topical methods.
Developing a Biblical World View:
This course examines the Biblical world, its kingdoms, nations, and rulers as it is given from the beginning of time in Genesis to the prophetic climax of Revelation. Current worldwide spiritual needs are also presented.
Environmental Analysis:
This course stresses the importance of environmental analysis in planning strategies to reach the world with the Gospel. Instruction is given for doing a personal environmental analysis and analyzing people groups, geographic areas, nations, regions of the world, and Christian organizations.
Foundations of Faith:
This course reviews the importance of proper spiritual foundations for life and ministry focusing on foundations of the Christian faith, such as, repentance, faith, baptism, laying on of hands, resurrection, and eternal judgment as it is outlined in Hebrews 6:1-2.
Intercessory Prayer:
In this study you will learn what intercessory prayer is and how to do it effectively using dynamic spiritual resources that have been delegated for this purpose. You will learn what topray for, how to overcome hindrances to intercessory prayer, and how to get started and keep going.
Jail & Prison Ministry:
This course is a training guide for jail and prison ministry. This manual provides instruction for every level of involvement, including the minimal level of corresponding with an inmate; visiting one-on-one with inmates; ministering in group worship services, special programs, or Bible studies inside an institution; assisting inmate's families; and providing post-prison ministry upon an inmate's release from a penal institution.
Kingdom Living:
This course introduces the two spiritual kingdoms, their rulers, and residents. It provides spiritual keys for gaining access to the Kingdom of God and warns of things which result in being cast out of the Kingdom. The past, present, and future of this Kingdom are examined, Kingdom parables are explained, and its patterns and principles of living are stressed.
Knowing God's Voice:
This course explains how God speaks to man and how to find God's will for your life. Guidelines are given on knowing the voice of God and determining His will. The pattern of God's will and Scriptural examples of how God reveals His will are discussed. A Scriptural model for decision making is explained. Guidelines are presented on overcoming wrong decisions, what to do if you have missed the will of God, and handling questionable practices. Six stages of revelation of a plan of God are also identified.
Leaven Like Evangelism:
Effective evangelism techniques are taught, including detailed instruction on the deliverance ministry, church planning, and techniques of networking between ministries.
Ministry of the Holy Spirit:
This course examines the nature and personality of the Holy Spirit. It discusses the titles given the Holy Spirit and emblems which represent Him. Both reveal much about His ministry. The purposes, gifts, and fruit of the Holy Spirit are examined in detail. Practical guidelines are given for experiencing the baptism of the Holy Spirit, identifying spiritual gifts, and developing the fruit of the Holy Spirit.
Methodologies of Multiplication:
This course shares Biblical methods of spiritual reproduction which will enable you to multiply in obedience to God's command. You will learn how to multiply spiritually as an individual and corporately within the context of the local church. If you apply the Biblical principles taught in this course, you can be responsible for the multiplication of thousands of trained and motivated believers.
Mobilization Methodologies:
This study will provide instruction on the Biblical basis of mobilization and how the fire, glory, and worship of God are involved in mobilizing God's people. You will study Biblical principles of revival and learn their importance in maintaining the motivation necessary for achieving spiritual vision. You will study about the type of man God uses as a mobilizer, and how to motivate others from passive to active involvement. You will also study principles of penetration that can be applied to penetrate a nation, city, or village for God.
Power Principles:
Power principles taught in this course will enable students to experience the spiritual power taught in the Bible. This course answers the heart cry of those who have hungered for reality instead of religion. It will move you from being a spectator to a demonstrator of the power of God.
Spiritual Strategies: A Manual of Spiritual Warfare:
This course moves students beyond the natural world into the realm of the spirit. Tactics of the enemy are analyzed and strategies of spiritual warfare and how to win over the evil principalities and powers of the spirit world are given.
Strategies for Confronting Crisis:
This course will teach the student how to overcome crisis or bad reports in your lives through a Biblical view. It teaches you what to do, when you do not know what to do.
Strategies for Harvest:
This course focuses on promises of spiritual harvest, things that prevent it as well as keys to effective evangelism and follow up. It conveys the vision of TRC School of Ministry training and equips the student to fulfill his or her calling.
Teaching Tactics:
This course examines the methods Jesus used to teach and preach the Gospel. Students are taught how to prepare and present lessons and how to teach and preach the Gospel.
The Covenant of Abraham:
As part of Abraham's call and in response to his obedience, God made specific promises to which He committed Himself. This contractual agreement has been called the "Abrahamic covenant." The Abrahamic covenant will take you beyond a blessing into the realm of power that makes the impossible possible. The purpose of this study is to identify the covenant promises of Abraham, and show you how to claim them as your rightful inheritance.
Women A Biblical Profile:
This course examines the role of women in the Old and New Testaments. It focuses on their numerous and positive contribution to the people of God and to the Church today.