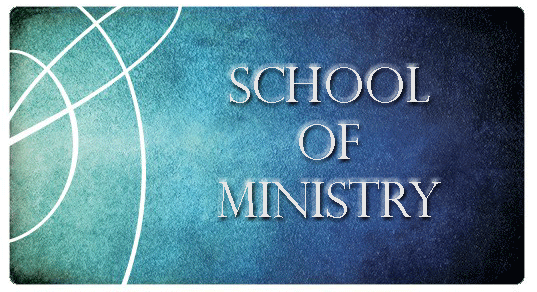 Although we know that no one is perfect, except Jesus, and that we are all creatures of a fallen state in our flesh, we expect a good report on the behavioral conduct of our students. Due to the fact that we are a Christian School of Ministry, we ask that our students set an example that is consistent with our Lord's desire as it is outlined in scriptures. The following pledge is a requirement to those seeking participation in our School of Ministry:
I pledge, to the best of my ability in Christ:
To uphold the ideals of Christ, as an example, which includes a godly lifestyle.
1 Corinthians 9:14: "In the same way, the Lord has commanded that those who preach the gospel should receive their living from the gospel."
To remain steadfast in prayer.
Philippians 4:6: "Be anxious for nothing, but in everything by prayer and supplication, with thanksgiving, let your requests be made known to God."
To participate in a consistent work ethic in the Word of God.
1 Corinthians 15:58: "Therefore, my beloved brethren, be steadfast, immovable, always abounding in the work of the Lord, knowing that your labor is not in vain in the Lord."
To show a willingness to fellowship with other committed Christians.
Hebrews 10:24-25: And let us consider one another in order to stir up love and good works, not forsaking the assembling of ourselves together, as is the manner of some, but exhorting one another, and so much the more as you see the Day approaching."
To try to keep the teachings of Jesus in all that I do, with a meekness of spirit.
Matthew 11:28: "Take My yoke upon you and learn from Me, for I am gentle and lowly in heart, and you will find rest for your souls."
To have a willingness to help those who are striving to know Him and His Word.
Matthew 25:40: "And the King will answer and say to them, 'Assuredly, I say to you, inasmuch as you did it to one of the least of these My brethren, you did it to Me.'"
To have a true desire to prepare myself so that I can truly benefit from my classes.
2 Timothy 2:15: "Be diligent to present yourself approved to God, a worker who does not need to be ashamed, rightly dividing the word of truth."
Breaking of the following rules could result in disciplinary action, suspension, dismissal from the School of Ministry, and/or possible legal action, including, but not limited to, partaking in any of the following:
Engagement in any unlawful activity:

The participation in stealing, destruction of property, physical or verbal assault, the use of alcohol or drugs, or the violation of any other public law.

Dishonesty:

Lying to a student or employee of The ROCK Church School of Ministry, cheating, or plagiarism.

Sexual Misconduct:

The ROCK Church School of Ministry believes in the Biblical standards of sexual union to be reserved for heterosexual marriage. Engagement in non-Biblical sexual behavior without a contrite heart to return to Biblical standards.