And let us consider one another in order to stir up love and good works, not forsaking the assembling of ourselves together, as is the manner of some,
but exhorting one another, and so much the more as you see the Day approaching.  Hebrews 10:24-25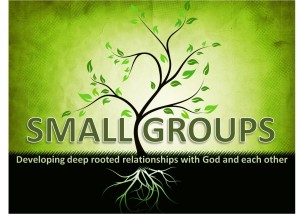 Coming Soon on Tuesday Nights
Spiritual maturity comes when we put God's truth into practice in our daily lives. It is not just a matter of what we know, but what we do with what we know. To put God's truth into practice, we need the support and encouragement of others who are like-minded. We believe that Small Groups provide a caring environment where you can be encouraged and encourage others to take the next step with Jesus.
Join a Small Group allows you the opportunity to study the Word of God, while enjoying the fellowship of your brothers and sisters in Christ.
Contact Us
For further information, contact Pastor Ed Barger. To contact Pastor Ed, CLICK HERE.